Avocado Pie with Cinnamon Basil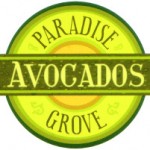 I am always looking for unique recipes.  When I came across this recipe, I knew I just had to try it.
This recipe is sponsored by Paradise Grove Avocados and they provided the most beautiful large avocados that I have ever seen!  They are so delicious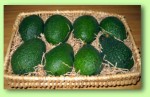 and rich.  I don't think I will ever purchase another avocado in the store again.  You can order fresh avocados delivered to your door directly from Paradise Grove Avocados.  They ripen in just a few days, and you'll love them.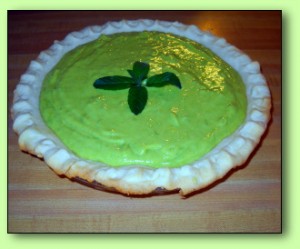 I decided to make the avocado pie with a toasted pecan crust and use key limes.
The result, if you closed your eyes and didn't know that it was made with avocados, you would have thought you had taken a bite of a rich, creamy, smooth, key lime pie.
You have to try it for yourself and you will find a new recipe to add to your favorites. And if you order your avocados from Paradise Grove Avocados, you will never purchase an avocado from the store again!
Click on the hyperlink Avocado Pie with Cinnamon Basil below for a downloadable and printable copy of the recipe.
Ingredients
2 large ripe Avocados, pureed
2 tablespoons fresh Cinnamon Basil
1 (14 ounce) can Sweetened Condensed Milk
1 teaspoon grated Lime Zest
1/2 cup fresh Key Lime juice
2 Egg yolks
1 pinch Kosher Salt
1 pie crust dough
Directions
Place pie crust dough in a pie plate and cook according to directions. Cool on wire rack.
In a food processor, add avocados and cinnamon basil and puree. Combine sweetened condensed milk, lime zest, key lime juice, lightly beaten egg yolks, and salt; blend until mixture thickens. Stir in avocado puree. Pour filling into cooled pie crust.
Chill pie overnight.