From Saigon to Texas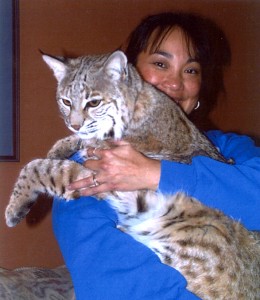 Page 1 Page 2 Page 3 Page 4 Page 5 Page 6 Page 7 Page 8 Page 9 Page 10 Page 11 Page 12 Page 13 Page 14 Page 15 Page 16
You may have arrived here from my other blogs and I hope you enjoy this blog too!
I have been on a very long journey, looking for the Mysterious Chocolate Basil!
It all started back in 1960 in a small village in Saigon, Vietnam. You see, I was born in Saigon, Vietnam, and wouldn't you know my ancestors used Basil to cook with and now I am using Basil! As you will read, I love challenges.  Who would have known that when I fell in love with Basils, that I would face the toughest challenge yet!  To find the Chocolate Basil!  I will share with you my lifetime journey from Saigon to Texas and how I have now started a new journey, to find the Chocolate Basil!   If you have a clue that will guide me in the right direction, please let me know!
When I'm selecting my special basils for my collection, I want to know all about them, where they were originally from, more history about them, and what recipes they would compliment.  When I'm out and about, people always are asking me where I'm from…I have to think for a moment because I think I'm from Arizona, (I was raised in Arizona)!
They ask again, no really where are you from?  Hmmm….Oh, you mean where was I born?  I was born in Saigon, Vietnam.  The response is and how did you get to Texas? I briefly touch base on some of the places I have been and they say that I should write a book about my life.
Write a book!  Who has time to write a book?  I'm on a journey with my Basils, growing them, loving them, and cooking with all the different varieties.  Did I tell you that I am married to a Texan?  A Real Texan?  David has a blog: Real Texas Blog .
I'm creating a Basil cookbook and another on Real Texas Recipes.  So I have 2 cookbooks in the works as we speak.
I will write my journey from Saigon to Texas and you can follow me and read about some interesting journey's that I have been on.
I never dreamed that this little South Vietnamese would be living the American Dream!  I count my lucky stars that I was adopted and smuggled into the United States.  I became the 1st Vietnamese to become a Naturalized Citizen.  In high school I was voted The Biggest Dreamer.
I wanted to make a name for myself in acting so charities could use my name to raise money and I made that happen.  (I was in a movie with Jim Varney, you may know him as Earnest in his movies).  I collect stars because I believe "You Can Reach For The Stars" and each time you grab one there are millions more out there!