Choosing a gift for someone can be really challenging. However, making a personalized gift for a certain person is truly more meaningful rather than just buying one and wrapping it up. Then again, it's the time you need to allocate to make a gift that can become a hassle. With that, there needs to be a compromise between buying an prepacked gift with a touch of personalization.
Now as a foodie, let's take a break from the gardening and tackle the subject of gift-giving—all while still having basil as the protagonist of this story. Nothing else cries out and boasts dedication other than self-made edibles or thirst quenchers. The gift suggestions you're about to read are for your friends who enjoy food and drinks:
Unique Baked Goodies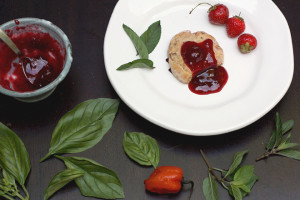 Fall is already here, and after a few months, the icy season of winter will finally knock on our doors. Retail stores and supermarkets are already displaying gift hampers of tea and cookies and other food items that help warm up a special occasion. These hamper sets are not something to shy away from and many times you get great deals out of buying them.
How to personalize?
Since you'll be giving away some biscuits and shortbread already, why not be generous and throw in an exquisite, homemade Strawberry Jam with mint, basil & habañero by LocalKitchenBlog.com
Sugary Jam-Packed
Fresh fruit baskets are common because they are cheap and easy to get. Then again, there's a connotation that this kind of gift is ideal as a get-well-soon token. So how do we perk up such a plain gift package?
How to personalize?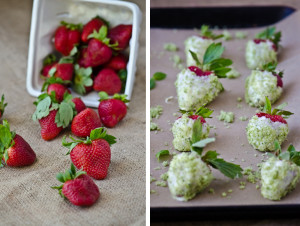 Jana of CherryTeaCakes.com presents two cool ideas. Still using our well-loved basil, Jana came up with an idea of making Basil Sugar.This specialty sugar can then be used to add a unique yet classy sweet flavor in fresh fruit jams, just like what Jana did for her Strawberry Basil Freezer Jam.
Classy Thirst Quenchers
Now wine is always a go-to solution for an instant gift. Also, fresh flowers are an easy present idea. However, the former can be too cliché already while the latter would have the same issue as the previous gift idea of fruit baskets.
How to personalize?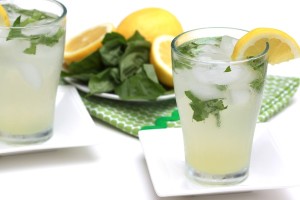 You can replace the wine with some elegantly made beverage you made and partner it with a fresh bouquet from M&S Flowers to add that romantic feel. HowtoDecorate.com has a classier recipe for Pineapple Basil Tea while StylishSpoon.com provides a nostalgic treat – Basil Lemonade. Couple any of those unique home-made drinks with a fresh orchid bouquet and you're bound to tickle the fancy of a significant other.
Those are just a few gift ideas that would make a plain retail gift packages more personal. And with basil, that personal touch becomes a tad classier.