Ramona here with Ramona's Basil Garden….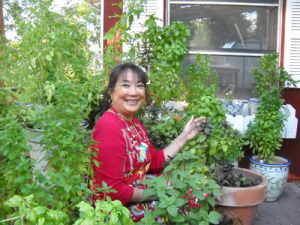 You haven't heard from us in a while…..
Yes, We are still here! We've just been busy as bees…….that is pretty busy by the way!
We have a large presence on the web including websites on basil gardening, websites on gardening in general, and of course who doesn't have a Facebook page?
On these sites, we discuss all kinds of different things concerning basil gardening, gardening in general, and recipes. And we do love recipes. Many of you know our passion is cooking and using basil in recipes to give that extra added taste and zest.
Plus, we try to give plenty of tips, tricks and techniques.
We also have a wonderful line of garden tools we have personally developed and branded for backyard gardeners such as yourself.
So, if you haven't heard from me in a while….this is why….we've been really busy expanding and growing our websites, garden tool line, and Facebook presence. It's all good!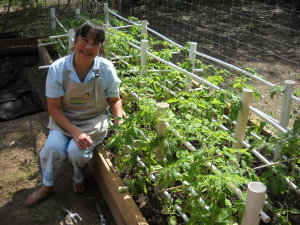 Here is a link to our Backyard Genie Facebook page
And if you go there and 'Like' that page, you will be automatically entered in a drawing for a 7″ Android tablet.
Backyard Genie is our other website and you can also become a subscriber to that page for interesting updates and gardening tips. For example, the there is a multi-week (24) video series on growing Roma tomatoes, or use for any other variety of tomatoes, that takes you step-by-step growing delicious Roma tomatoes that I use in making the absolute best pasta sauce you have ever tasted.
Here is a link to the Backyard Genie Website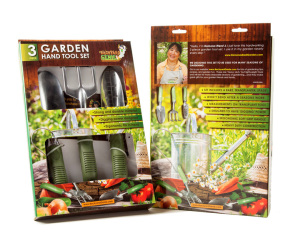 The Backyard Genie 3-piece Garden tool set is getting great reviews for its soft grip ergonomic hand, durability, and it's ease of use. It has real digging power and comes in an attractive box which is ideal for giving as a gift as well as getting one for yourself.
They are just the perfect gift for Backyard Gardeners of any age or ability level.
Go here to learn more about them… Backyard Genie 3 Piece Garden Tool Set
If you have any questions or comments, please email me direct at: ramona@ramonasbasilgarden.com
Love your Basil,
Ramona