About Me
The saying "Stop and Smell the Roses" is a favorite of mine.  I have now found a new saying "Love Your Basil".  My Basil Herb Garden has not only been relaxing, but has brought me so much pleasure that I decided to blog about growing basil, all the different varieties of basil, and creating recipes for all the different varieties of basil.
Did you know that there are over 100 different varieties of Basils? I didn't until I fell in love with them and started to collect all kinds of Basils! I now have over 60 different varieties so far and am always on the lookout for new Basils to bring home.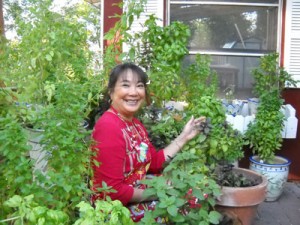 I love to grow basil, cook with basil, write about basil, and husband David is building me a new greenhouse just for my basil collection. My basils have already outgrown the new greenhouse, so there are plans for a new, larger one in the works for this winter. My contractors, (David and our friend, Richard) work for food. These West Texas guys have never eaten so many different dishes using Basil. I think they are enjoying my recipes because it's already taken 3 months for this greenhouse to be built! lol
I have always loved to garden, but when I started my basil collection, I knew that this was the plant that I wanted to share with everyone. I create recipes with basil from Salsa to Ice Cream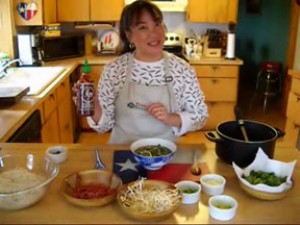 and will share these recipes with you. Some of these recipes can be found at my companion site: Cooking Vietnamese Food. Go there to get some mouthwatering Asian recipes and tips. And it's not just Asian, it is specifically Vietnamese food and it's different. Give it a try!
When I decided to blog about Basil, I needed a direction to go. From all my teachers including Ed Dale, Yaro Starak, and several others, I have learned that you need to make sure that you offer your readers what they want to know. That is what I intend to do. If you haven't subscribed yet, just enter your email address in the side bar and I'll send you an email whenever I post a new article.
We have a big adventure ahead…we have to find the mysterious Chocolate Basil! I just know it exists, even the NY Times wrote about it. I want to add Chocolate Basil to my collection and write about it. If you have any clue where to find one, I will treasure it forever. I will also share with you my lifetime journey from Saigon to Texas. I've had an exciting lifetime journey, and now I want to continue my quest to find the Chocolate Basil.
I want to share with you:
A listing of all the different varieties of Basils, with pictures and interesting information about them. Click here to read a great eBook all about basil.

Recipes for each of the different varieties of Basils.

A membership community where you will grow and cook with the different varieties of Basils.

Seeds for the different varieties of Basils. Yes, I want to share the seeds so you can grow your own basil.

We'll put together a Basil Cookbook using all the different varieties of Basils. You can also learn more about the foods of Vietnam with an eBook on the history of Vietnamese food. It;'s healthy and delicious and they use lots of basil. Pretty interesting stuff there!

Products to help you with your Basils.

Adoptable Frogs, with the cutest personalities to add to your Basil Garden.

Will feature Basil Gardens from our blog community, that means YOUR Basil Garden!
I collect Basils wherever I go. David laughs at me and said I really need to carry a list with me, because I stand in front of a Basil I want to bring home, and start going through all the Basils I know I have.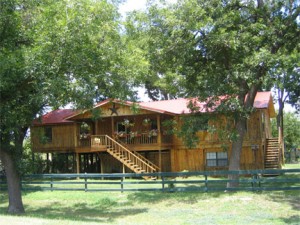 David and I live in out in West Texas, by a spring fed creek and I want to show off our little piece of paradise and introduce you to my small zoo. Once you get to know me, you'll see why I want to stay at home, grow basil, create tasty recipes, and play with all my little babies.
Our house is built up on pilings, which is a good thing.  A few years ago the creek rose and flooded the downstairs office!  Bobby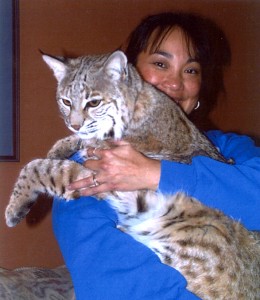 my Bobcat lives in a pen under the house, he has his own jungle gym, and an observatory box that he can overlook his kingdom.  The chickens and ducks are right next to his pen in their own chicken coop that David built.  The ducks have a pond and the chickens have their roost.  I have all our chickens and ducks named after friends and family…I hope they are still friends! lol  David has even built me a barn at the end of our property for my miniature donkeys that I want to add to our family.  I have an indoor cat Sandy, 2 puppies, Starbucks and Bowie.  We saved Bowie from the pound and he's our Parvo survivor puppy.
Joe David our son, recently got married to Callie and they live in Lockhart, Texas.  We love the drive to visit them because we go through the Hill Country, and sometimes to Fredericksburg.  This is the peach capital of Texas.  The famous Stonewall peach and Freestone peach are from this area.  They are also known for all the wineries. We tasted the most delicious Peach Wine, had a personalized label designed for the bottle and gave to our niece for her birthday.  Anything is possible in Texas!
I started my basil garden outside under the pecan trees, but didn't want to lose any of them in the winter.  This is when David decided to build me a greenhouse.  Most of the materials used to build my greenhouse are recycled. The windows came from some folks remodeling an old house.  My work benches were bought from Habitat for Humanity at their overstock sale.  The shutters were damaged at Lowe's, and several of the pots, I designed when we sold Vietnamese Pottery.  I've already nearly outgrown the new greenhouse with my small collection of 60 different varieties of Basil.  I want to see how many of the 100 different varieties of basil I can collect.  I am also hunting for the mysterious Chocolate Basil.  I will find it, but if you have a source, please share.  I have to have one!
I have filmed a few short videos taking you on a tour of our Sherwood Ranch:
This is my butterfly garden.  There is everything from a Batface plant, Esperanza's, Purple Butterfly Bush, and Blue Bonnets.
The Monarch Butterflies were stopping at our Sherwood Ranch to rest before they finish their flight to Mexico for the winter.  David and I enjoyed turning our Ranch into a bed and breakfast for the butterflies while they stayed with us for a couple of days.
I love to make Salsa and Picante Sauce.  I use my own Jalapeno peppers from our pepper patch.  I even have a secret recipe that I will share for my Salsa using Basil.  Do you know which kind of Basil I use?  You will need to try the recipe to believe it!
Our spring fed creek is the home to large bass, catfish, ducks, a blue heron, and to several geese.  Here are the geese coming for a free meal. Pretty loud, huh?
We have ducks and chickens.  Each one is named after friends and family!  Life on the Sherwood Ranch is so exciting!
This is Bobby!  He's my 11 year old, 50 pound, big baby Bobcat!
And finally, this is my kitchen, where I create all my Basil Recipes!
You've gotten to know alot about me, and I hope you will want to get to know my basil and cooking passion more.  I've lived in big cities from Phoenix, Arizona, to Nashville, Tennessee and I'm so proud to be a Texan now!  If you read my Lifetime Journey from Saigon to Texas, you'll see why I was looking to settle down and relax, and "Love My Basil".
You can contact me at anytime, I respond very quickly!
Ramona Werst

ramonawerst@gmail.com