I was born in Saigon, Vietnam on June 23, 1960
Page 1 Page 2 Page 3 Page 4 Page 5 Page 6 Page 7 Page 8 Page 9 Page 10 Page 11 Page 12 Page 13 Page 14 Page 15 Page 16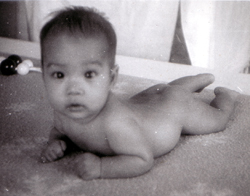 I didn't get off to a good start, I was born prematurely and to a mother that was only 16 years old.  My name was 'Nguyen Thi Thu-Thuy'. My mom passed away only nine days after I was born.  My father worked in the French Embassy that was blown up and he was killed. I was going to be placed in an orphanage to die.  I only weighed 4 lbs. I know this sounds harsh, but in those days, the war was beginning and the beliefs were if someone tried to save me and I died, they would then be responsible for my entire family (little did they know, there were no known relatives).  And if I survived, I would be indebted to them for life as their servant.  The odds weren't looking too good for me either way.
Word spread fast between servants throughout the village.  There was an American couple living in Vietnam at this time.  Michael Ceske was a Civil Engineer stationed in Vietnam to design and build the Air Force Bases for the American troops.  Margaret Ceske, his wife always wanted a daughter, but couldn't have children.  Her servants came to her and explained that there was a little baby girl that was going to be placed in an orphanage and that this little baby girl would die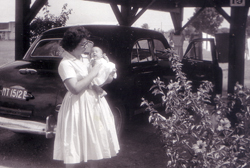 unless she helped.  You can imagine all the relatives that would have been found, had I died with the Vietnamese last name given to me of Nguyen!
Once my new mom held me in her arms, she instantly renamed 'Ramona', after her childhood favorite song 'Ramona'.
Margaret and Michael smuggled me into the United States in a picnic basket when I was only 13 days old.  We lived briefly in Pennsylvania, when they decided to move to Arizona where people may be less prejudiced.  Margaret and Michael divorced and my mom married William Kline, who worked for the Arizona State Highway Department.
I wasn't a citizen, had no papers, and this could have been a problem.  My mom persuaded Arizona State Representative John Rhodes, Senator Barry Goldwater, and Governor Paul Fannin to help me become an American Citizen.  I was only 3 years old, so I couldn't take a test.  And sending me back to Vietnam was not an option.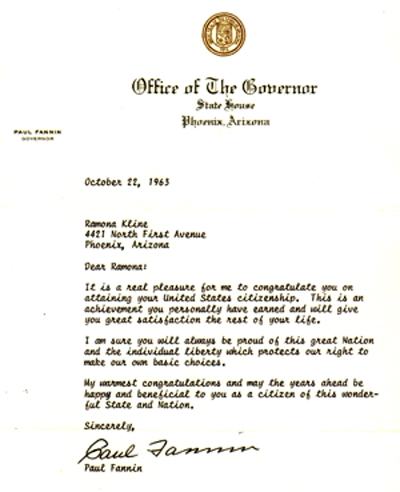 Letter of congratulations from Arizona State Governor Paul Fannin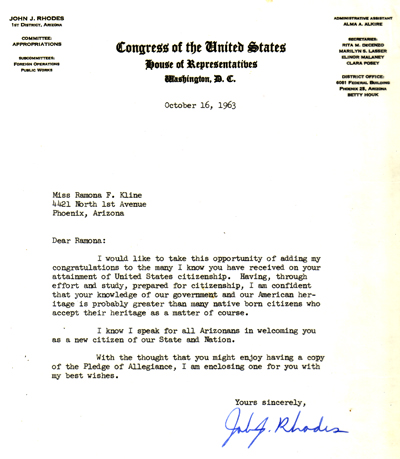 Letter of congratulations from Arizona State Representative John Rhodes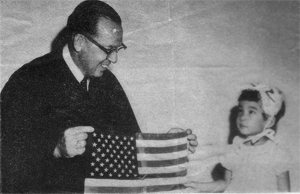 On September 16, 1963 I stood before a federal judge in Phoenix, Arizona and became the first Vietnamese to become a naturalized citizen.
I was officially adopted by my dad, William Kline, and became an American citizen all in the same day!
The newspapers loved me!  They took pictures of me pointing a pencil, hugging my mom, and even took one of me in a pretty little dress sitting on a little potty chair!  Yes, I came potty trained!  They wrote about my every move saying things like:  Everyone who has seen the tiny, dark-eyed, dark-haired South Vietnamese born girl loves her at first sight.  And Ramona is just as generous with her love.  She insists on kissing people goodbye.  As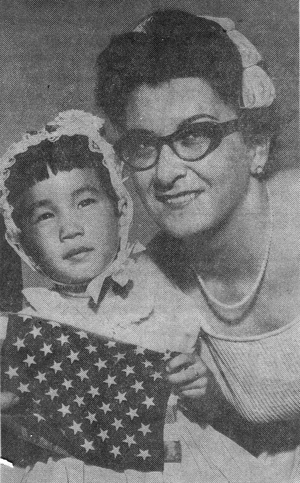 bright as a new penny, the diminutive child has more bounce to the ounce than two children.  She is forever finding new things to look at, new things to do.  She likes to scribble circles on a piece of paper, she writes left-handed (I was practicing drawing the circles to explain an MLM presentation!) and look at pictures in her story books.  She picks up English like a chicken picking up grains of corn.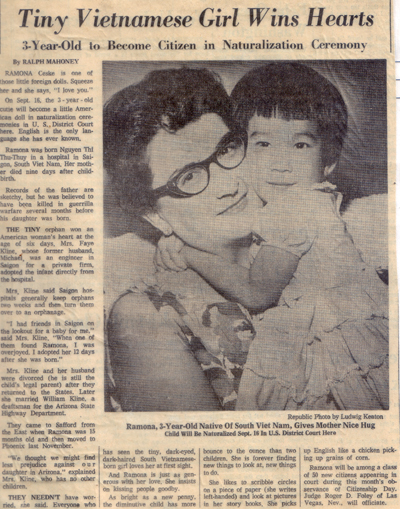 Now you know how I became an American Citizen!  From this moment, I knew that I wanted to live the American Dream, and to Keep Reaching for the Stars!